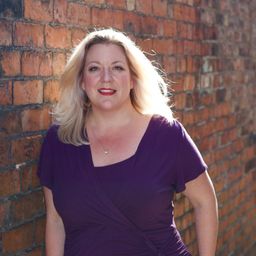 Hollie Whittles
Award winning TEDx speaker and Director of two digital companies (FraggleWorks and Purple Frog Systems)
Hollie Whittles is an award winning TEDx speaker and Director of two digital companies – FraggleWorks and Purple Frog Systems. Her passion is to EDUCATE, ENTERTAIN and ENGAGE.
Spending more than 5000 hours speaking to audiences across the UK, she has helped hundreds of business owners to grow their businesses. Hollie is in constant demand. Her charismatic and knowledgeable approach empowers people to get the results they want through adoption of the right technology, strategic planning and digital marketing.
Hollie is also the West Midlands Regional Chair for the Federation of Small Businesses (FSB).
In 2021, Hollie was awarded in the UK Spotlight Awards for her work in the UK Business Technology Community by CompTIA. In 2020, she was named as one of the top 40 Women in Tech by Digital Women and won the national WomanWho awards in the business networking category. She was presented with a certificate from the British Computer Society for her work in the UK digital industry in 2018. In 2014, Hollie was voted one of the Top 50 Women in Tech by PCR Online and was Woman of the Year finalist.
Sessions in which Hollie Whittles participates
9:00 AM - 10:00 AM | 1 hour

Don't miss the plenary session w...