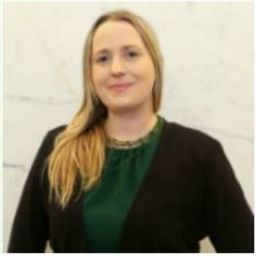 Stephanie Croteau
Event Coordinator
Concordia University
Stephanie Croteau is an Event Coordinator at Hospitality Concordia specializing in major conferences. Thought she has been with Hospitality Concordia for the past 3 years, prior to this she spent 12 years as an Event Coordinator for the International Exchange for the Performing Arts and specialized in the organization of international conferences, missions abroad and trade fairs. Stephanie also organized and hosted events in Montreal for the International Society for Performing Arts (USA) in 2017, International Artist Manager's Association (U.K) in 2013, IETM – Réseau international pour les arts du spectacle (Belgium) in 2007. Stephanie is also an alumni as she completed a Major in Films Studies in 2015.
Sessions in which Stephanie Croteau participates
9:45 AM - 10:15 AM | 30 minutes

Like for in-person events where volunteers can make or break the participant experience for an event - online moderators serve the same purpose....