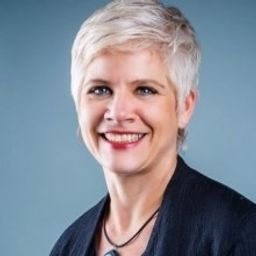 Anne Whitelaw
Provost and Vice-President, Academic
Concordia University
On July 1, 2021 Anne Whitelaw began her five-year term as Provost and Vice-President, Academic. She had held the post on an interim basis since July 1, 2019.
Prior to this, she served as Deputy Provost and Vice-Provost, Planning and Positioning. In these roles she worked on collaboration with key stakeholders across the institution to deliver a comprehensive plan for student success while ensuring the best student experience possible. In addition, she also led the development and implementation of an integrated enrolment management plan, and oversaw student and enrolment services.
Whitelaw joined Concordia's Department of Art History as associate professor in January 2011 after serving for 11 years as a faculty member in the Department of Art and Design at the University of Alberta.
In her role as the Faculty of Fine Arts' associate dean of research, she worked effectively to grow graduate programs, promote visibility for her faculty's research and artistic accomplishments, while making important contributions to institution-wide strategic planning.
She has served on departmental, faculty and university committees at both the University of Alberta and Concordia, is past president of the Universities Art Association of Canada, and served on the Council of Canadian Academies Expert Panel on the State of Science and Technology and Industrial Research and Development in Canada.
Whitelaw obtained a PhD in Communications from Concordia, an MA in Art History from the University of Essex, and a BA in the same field from Concordia. Her research examines the intersections of art historiography and cultural institutions in Canada, with a particular focus on practices of exhibition and museum display. Her book Spaces and Places for Art: Making Art Institutions in Western Canada 1912-1990 was published by McGill-Queen's University Press in 2017.
Sessions in which Anne Whitelaw participates
9:00 AM - 9:30 AM | 30 minutes

Don't miss the plenary session! Join Keynote speakers Graham Carr, Anne Whitel...