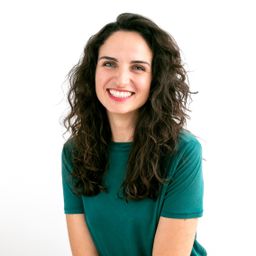 Mariya Georgieva
Event Coordinator
Hospitality Concordia - Conference Services
Mariya is a creative Marketing and Events professional with over 10 years of experience in creating in-person and digital experiences. Her interests lie at the intersection of event management, digital marketing, content development and branding. She possesses a lifelong passion for art, creating meaningful and memorable experiences and engaging communities.
Mariya holds a Bachelor degree in Fine Arts - Art History from Concordia University and a graduate degree in Marketing at McGill University. Mariya's passion for event management is driven by her love to create experiences that engage, connect and delight people, as well as have an impact and deliver on overall objectives. She has been in been working as part of Hospitality Concordia's team for the past 4 years where she leads the planning of in-person and virtual events for different groups within the Concordia community, from International and Pan - Canadian conferences, Case Competitions Hackathons, to webinar series and intimate gatherings. Mariya is an early adaptor of all things technology; in the past year with the transition into virtual events, Mariya was on the planning team of the first international multi-day virtual conference hosted by Concordia - Privacy Enhancing Technologies Symposium in 2020 and subsequently owned the planning of 4 other conferences and the first virtual Van Berkom case competition.

Sessions in which Mariya Georgieva participates
10:30 AM - 11:10 AM | 40 minutes

We will explore successful strategies implemented in Concordia-hosted virtual events this past year with like examples from CANHEIT Conference a...
12:00 PM - 12:30 PM | 30 minutes

Overview of tried and true tools used for Concordia events. See the pros and cons of online tools used for events Followed by an ASK ME ANYTHING...
Sessions in which Mariya Georgieva attends